"Incas and chunchos: Relation
between the Andes and the
Amazon through myth"

"Between literature and hell: the
rubber boom in history and
fiction"

"Ethnicity and the creation of
indigenous identity in Latin
America"
Explore the Amazon with a Renowned Expert on Delfin II Special Departures
During two special departures in 2017, Delfin Amazon Cruises will feature special guest lecturer Dr. Jean-Jacques Decoster onboard the Delfin II.
Throughout the duration of each cruise, Dr. Decoster will deliver a series of presentations that explore topics tied intimately to the Amazon River and its surrounding geographical region.
Dr. Decoster, an ethnohistory specialist and renowned professor at the National University of San Antonio Abad in Cusco, will deliver lectures onboard the Delfin II during its departures on Sunday, July 9th, 2017 and Sunday, August 6th, 2017 – both 4-day, 3-night cruises.
On each special departure, Dr. Decoster will present three lectures selected for their relevance to the culture, history and geography of the Amazon. These lectures include: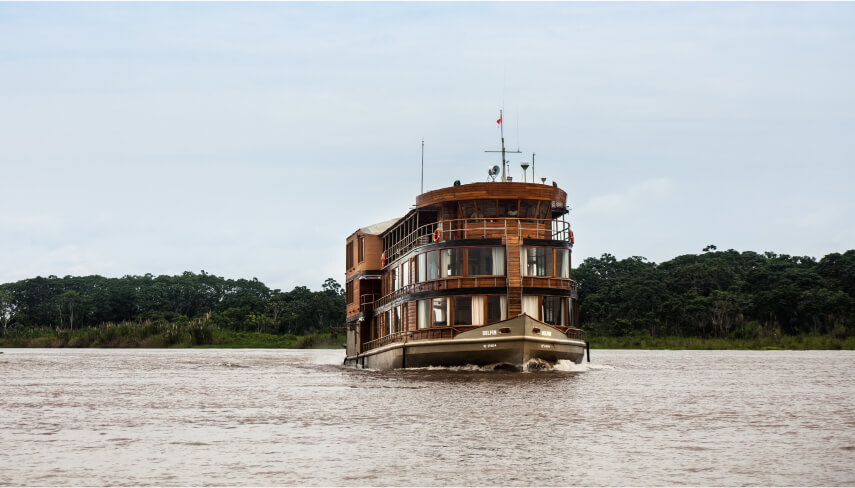 Dr. Decoster has a wealth of knowledge and experience to bring guests during these special cruising experiences. His publications focus on the cultural anthropology of the Andes and explore the relationships between native groups, their environment, and the socioeconomic status of indigenous communities in the region. In addition to his position researching and teaching Inca history and Andean ethnology at the National University of San Antonio Abad in Cusco, Dr. Decoster is a French native who serves as Honorary Consul to Peru on behalf of France.
Following each of his lectures, Decoster will be available for individual and group discussion. Don't miss this opportunity to explore the Amazon with Dr. Jean-Jacques Decoster!