Awards & Recognitions
Delfin Amazon Cruises, a leader in upscale river cruising is now the first cruise line to become an exclusive Relais & Châteaux member. With strict standards to follow, members must fill the excellent criteria of the Association to incorporate local focus, humanity, sharing and commitment into their core.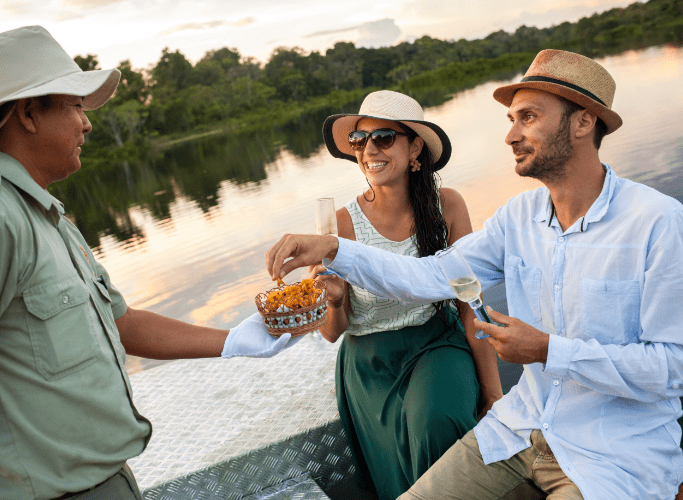 Service
This exclusive membership seeks to reward those who dedicate themselves to highlight the diversity of the world's hospitality. Focused on the wellbeing of guests, Delfin Amazon Cruises adds their own personal touch to impeccable service onboard. The desire for authenticity and value in the relationships with guests and nature is what drives the company every day.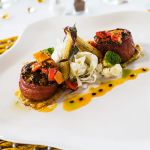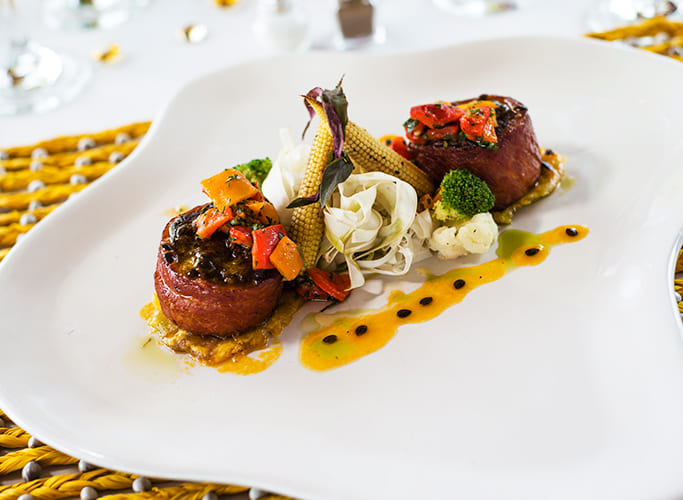 Cuisine
Dedicated to serving unforgettable meals and experiences, the key lies on the careful selection of local, fresh ingredients, perfected recipes and the dedication of our chefs. Every dish contains a piece of the Amazon Rainforest,  paired with breathtaking views. Relais & Châteaux praises those who blend the culinary arts with the local culture and natural environment.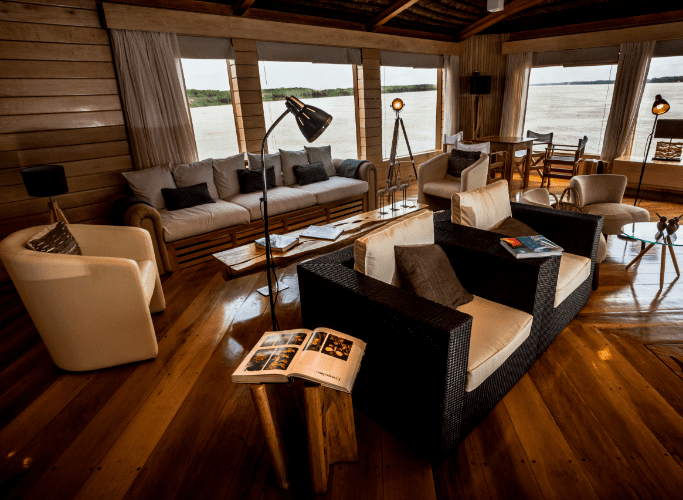 Accommodations
The entire fleet is uniquely designed to blend in with its surroundings, paying close attention to every detail. It allows guests to explore the wild Amazon Rainforest in true luxury and comfort, while respecting and protecting the environment. Every room promises breathtaking views,  incorporating them into the vessel itself for guests to enjoy.
Condé Nast
The collection of luxury hotels recommended by Condé Nast has awarded Delfin Amazon Cruises  the world-renowned Johansens' Excellence Award twice. They focus on recommending the highest luxury hotels, spas and venues all carefully assessed by a team of local experts who promise an unforgettable experience.
The Johansens' hand-selected properties feature incredibly high standards of luxury, service and have Condé Nast's seal of approval.  Like Delfin Amazon Cruises, all hotels embed their surroundings into their infrastructure and every detail onboard. The award guarantees an exceptional trip to one of over 50 country destinations.