WHAT CURRENCY IS USED IN PERU?
The Nuevo Sol (New Sol) is the official currency of Peru. One dollar equals about three New Soles. We recommend bringing a quantity of Soles with you on board (about 50-100 Soles per person) so you may make some small leisure purchases at the native communities you will visit on your cruise. Tips are recommended in US Dollars or Peruvian Soles.
HOW DO I PAY FOR PURCHASES ON BOARD? DO YOU ACCEPT CASH?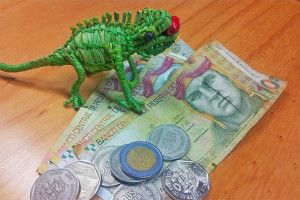 You will be asked to sign for every drink at the time you order it. Please keep track of your consumption of alcoholic beverages in order to avoid any confusion at the end of the cruise. You can pay your bar bill, as well as for any purchases in the boutique, either in U.S. dollars or with Visa, MasterCard, or American Express cards. The same goes for any Spa treatments or other charges.
Should you decide to use American Express, you will require a 4-digit PIN from your credit card company. We suggest you get in touch with your credit card company ahead of time for this information.
WHAT ABOUT TIPPING?
We are often asked what gratuity is appropriate for guides and crew, and our response is that the quality of service should determine the amount of any tip. From past experience, we recommend an amount in the range of US $120 per passenger for the crew (to be divided among all the crew members and guides). Please bear in mind that this is merely a suggestion, since we believe that gratuities are a very personal matter. Tips are recommended in US Dollars or Peruvian Soles.