Social Responsibility
As part of our continuing commitment to practicing and promoting responsible tourism, Delfin Amazon Cruises works closely alongside local communities that we visit.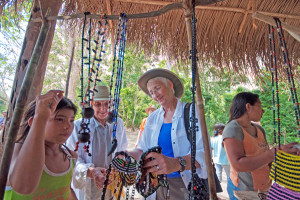 Also, in particular, we collaborate with the women and chidlren of the small community Puerto Miguel, found on the river shores of the Yarapa and Ucayali Rivers, through support for their beautiful handmade crafts.
These communities are all quite self-sustained in many ways, having learned many generations ago how to survive and succeed in the harsh but rich jungle. Still, the people often lack other resources and infrastructures.
Through visits to these towns with our travelers, there is a large degree of cultural interaction, exchange, and education for the townspeople as well as Delfin guests.
Not to mention, during various times of the year, Delfin Amazon Cruises gives back to these Amazonian communities by offering donations and organizing public works projects. For example, at Christmas time we donate clothing, school supplies, basic medical supplies, and delicious treats. Other times in the year, we have helped repaint homes in vibrant colors in order to better the aesthetics of the lovely streets, and to increase pride as citizens of these communities.
Amazonia's native populations have lived in the tropics for thousands of years.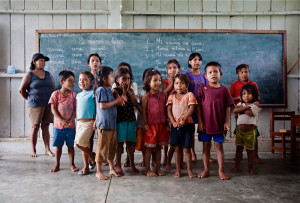 Their lifestyles and cultures are well adapted to the environment they inhabit. And quite the contrary to some beliefs, their survival methods do not affect the environment. Their daily life comprises of methods of survival such as fishing, small scale agriculture, hunting, and gathering.
Yet, there are many items available in our lives that the community people of the Amazon don't yet have access to that could greatly improve their lives. You encourage you to help by bringing tshirts, school supplies, toys, healthful snacks, and related items when visiting the towns.
Anything and everything will be a great help to these people who are so far away from civilization!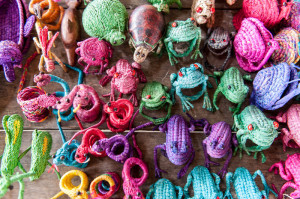 Knowing the social sensitivity of all our guests and interest to support the communities which we see during our journey through the Peruvian Amazon, we believe that best way to help is to purchase their handmade products.
During the course of our cruises, we visit several of these small towns and have a chance to be presented with a variety of beautiful palm fiber crafts, wood, and seeds that we are sure will attract your eyes. Purchasing them not only helps the families' budgets, but also the children themselves as the main beneficiaries. Furthermore, your purchases help raise the self-esteem of all these women artisans who work with enthusiasm and creativity to achieve these beautiful products.
We are confident that you will enjoy what they have to offer and when you see or utilize their works in your home, you will remember how simple life can be in the Amazon.
Now, they only do so for their own survival, not for commercial interest. They also make special items for us that we exhibit on board. With the purchase of these items, you will help us support the school, with an the entire year of school supplies.