The Delfin II Amazon Cruise Itinerary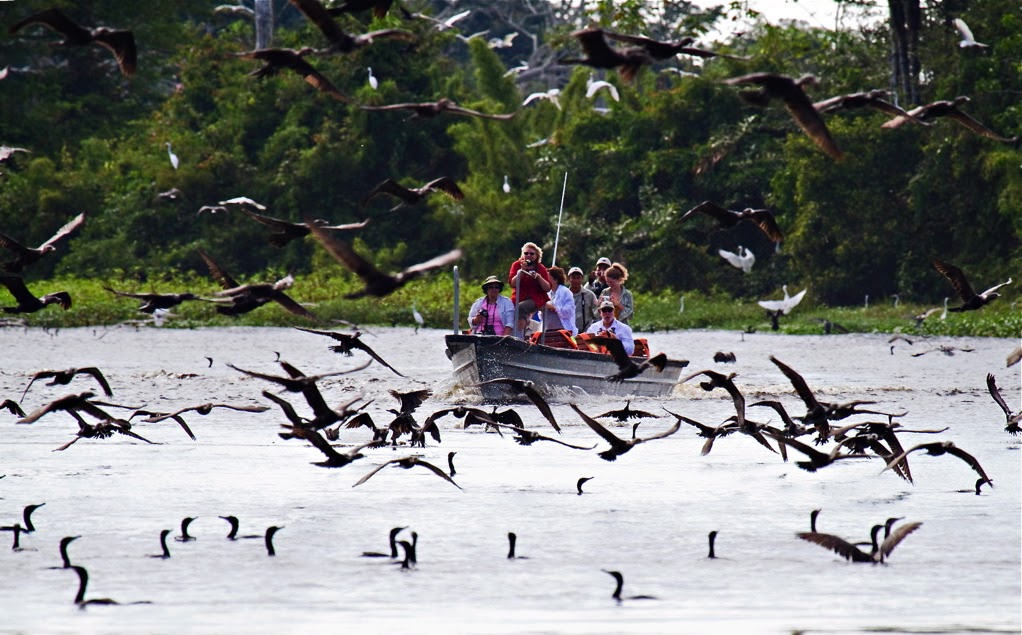 The itinerary that the Delfin Amazon Cruises provides for adventurous tourists and nature lovers will fulfill all your travel dreams in the Amazon Rainforest. Your expedition cruising journey initiates on arrival in Iquitos, where we will personally pick you up and bring you to our vessel. There, you will experience an ideal combination of natural wonders, dramatic scenery, indigenous cultural history, and a relaxed and self-contained way to explore the Amazon, all while sightseeing nature at its best.
Our four and five-day itineraries offer you the chance to be one of a select group to visit the remote Pacaya Samiria National Reserve, the largest protected wetland reserve in the world and one of the areas of highest biodiversity. Itineraries vary based on whether the travel dates fall in the rainy or dry season.

Delfin II is one of our most luxurious cruises in the Amazon, with spacious cabins and service above the quality standards. That is why we offer the most exciting activities for guests in our itinerary. Enjoy the interior view of the Amazon jungle in canopy walks of more than 400 meters of hanging bridges. Discover a world of multicolored birds, eccentric monkeys as well as millions of butterflies in a unique and very intimate way. The animals are free in their natural environment so be prepared to be dazzled by them.
The kayaks will provide an excellent opportunity to move silently in small streams and lakes. Designed especially for fishing, you will glide gently downstream in the calm waters of the Pacaya Samiria Reserve.
Guests will also visit the Rescue & Rehabilitation Center of River Mammals (ACOBIA) where you will have the chance to meet baby manatees and learn about these wonderful and docile creatures and why they are on the endangered species list. You will also have the chance to pet and feed these kind manatees.
Embark on a majestic escapade on board the luxurious Delfin ll vessel, with the magnificent view of the Amazon River. For more information on the itinerary, water activities and excursions, click here.