From Alan and Barbara Nobler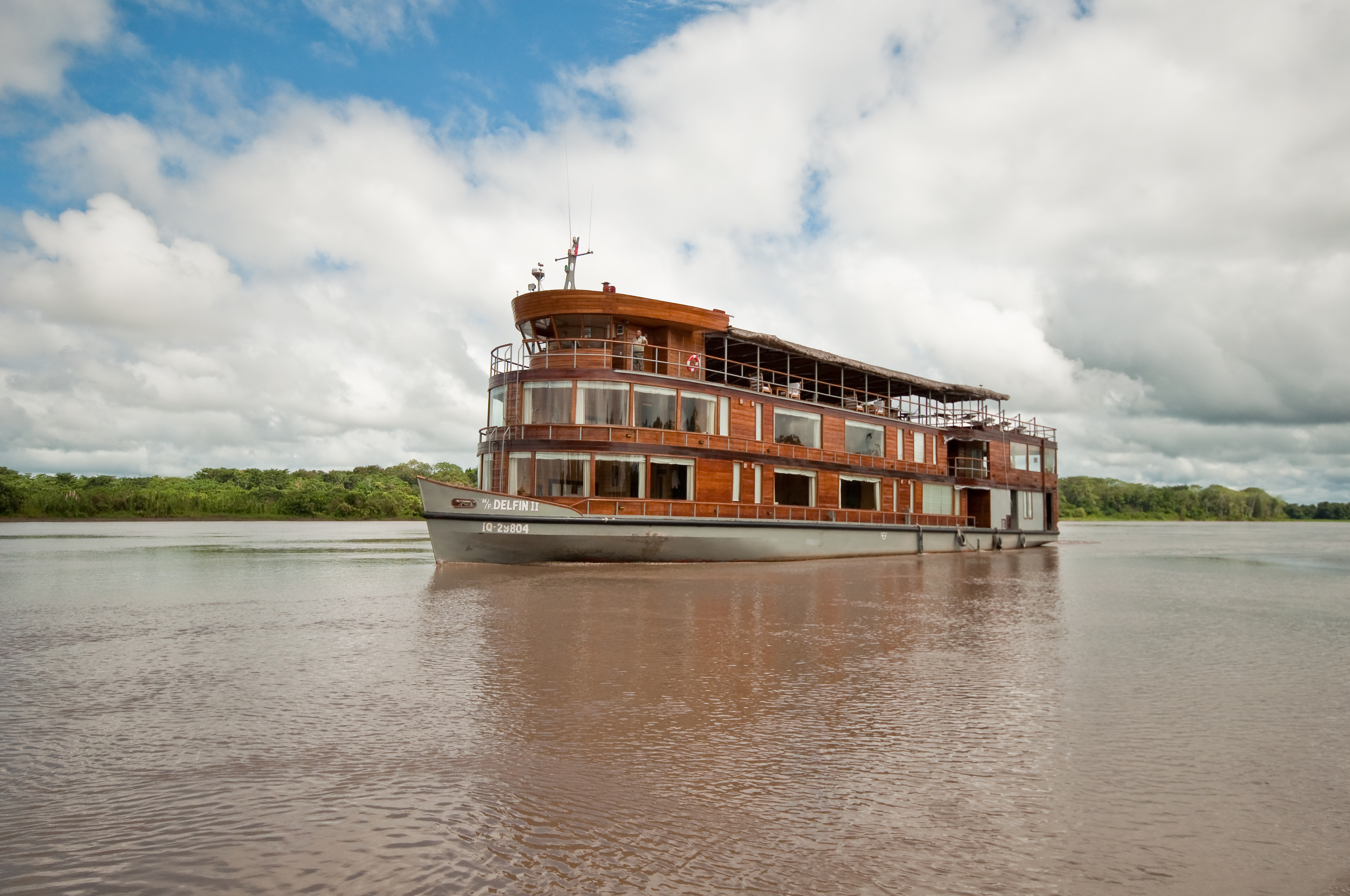 Back from the Amazon. Talk about exceeding expectations! The boat, the skiffs, the food, the adventures… Have you ever heard of pink dolphins?
How about swimming in the Amazon with them breaching nearby? Check!
Fishing for piranha? Check!
Having breakfast on the river with monkeys chattering, bats flying away, macaws calling, pink dolphins blowing? Check.
Playing soccer on a muddy field (tourists vs. village people, losing 3 to 1). Check.
Having your guide find a caiman at night in the light from his spotlight, grabbing him and bringing him into the boat for us to touch? Check.
Holding a baby 3 toed sloth? Check.
How about being totally turned around and lost in the night, powering through the floating vegetation in search of creatures strange to you? Check.
Today we capped it off with a trip to a Manati rescue center (yes, that is how they spell it here) and feeding a 3 year old manati with a bottle.
I am tired just retelling a small part of our adventures.
The Delphin II was truly impressive. Lissy, the owner was on board and says she goes on 70% of the cruises herself, staying in whatever cabin is vacant. The food, accommodations and staff were wonderful. I do wish we had a better set of binoculars for the Amazon. The naturalists were amazing – everything from the way they called to the animals to their briefings – they were right on. We hadn't realized the extent to which our gifts to the villages on the Amazon were not only appreciated, but necessary. Lisee apparently supports two villages with her income from the cruises and the gifts from the passengers. A wonderful woman.
Muchas Gracias,
Alan & Barbara