John & Deanna's Amazon Tour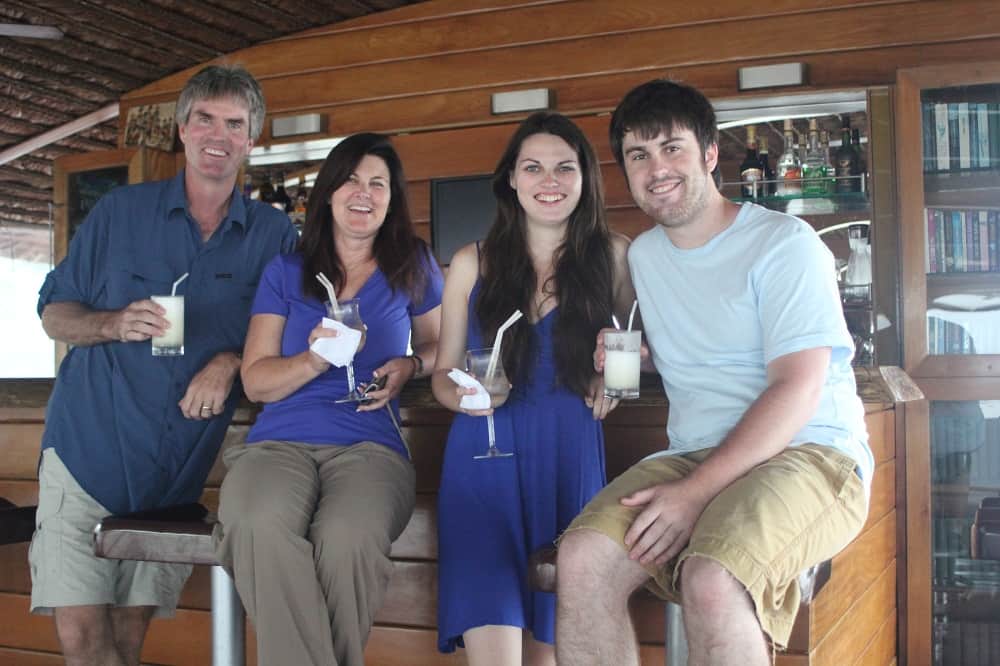 My amazing experience on Delfin Amazon Cruises
My wife Deanna and I sailed aboard the Delfin I on a 5-day Amazon tour, along with our son Dan and his girlfriend Katie. We had an amazing time on the ship. The tours were outstanding, the boat first class, and the service exceptional.
We greatly enjoyed our journey in the Peruvian Amazon. We relished the jungle hikes, fishing in the clam lakes, the night tour, canopy walking, birdwatching and swimming in the rivers. We also appreciated visiting the village of San Miguel and the manatee rescue center. All these activities made us experience an incredible Amazon tour. In addition, the ship was just fantastic: extremely comfortable, safe, quiet and always clean. We loved the dining room, the upper deck and the spacious and comfortable rooms.
The best thing about the Amazon tour was the crew and the service they provided in Delfin. It was clear to us that the crew cared tremendously about Delfin, its customers and the Amazon Rainforest. Juan Luis did an outstanding job on our tours and being our host. He was extremely knowledgeable about the Amazon wildlife and flora and we cherished the information he shared freely with us.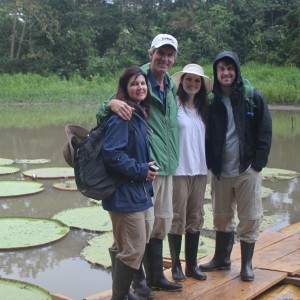 Javier and Carlos also did a tremendous job attending to our needs. The rooms were clean and well taken care of and we had fun at every meal. We really appreciate the work they did in decorating the dining room specially for every meal, serving us and providing us with an outstanding variety of drinks.
The food on the ship was five star. We expected meals to be good, but were gladly surprised to receive three huge gourmet meals every day. Raul is an amazing chef and Lesandro did a great job supporting him. We also appreciate the work that Caesar and Alex did in driving the skiffs and the efforts of those behind the scenes, such as the captain and engineers, who kept the ship running smoothly and safely.
In summary, I can say that Delfin truly thinks of everything. From the flowers in the rooms, to the comfortable skiffs, from the outdoor shower to the rubber boots, and from the comfortable bedding to the water noodles for swimming in the river; each and every one of our needs and desires were taken care of by Delfin and its crew. Again, thank you very much for an amazing Amazon tour. We look forward to returning some day for another marvelous adventure on Delfin.
Do you want to join in the amazing experience of cruising the Amazon? Check here for availability.