Wellness Experience Aboard the Delfin III Amazon Cruise
Wellness is more important now than ever. Getting in tune with your body and mind is the ultimate luxury. Delfin Amazon Cruises is thrilled to announce that we are hosting a special Wellness Departure this year aboard the Delfin III Amazon Cruise. The 4-Night program departs November 30th, 2021 and you'll be able to Join Carolina Ward and Patricia Acevedo to discover your perfect wellness balance in the Pacaya Samiria National Reserve. Immerse yourself in serene beauty and abundant Amazonian nature while experiencing a healing adventure that will help you improve your overall body function and motivate positive lifestyle habits, so you can live your most fulfilled life.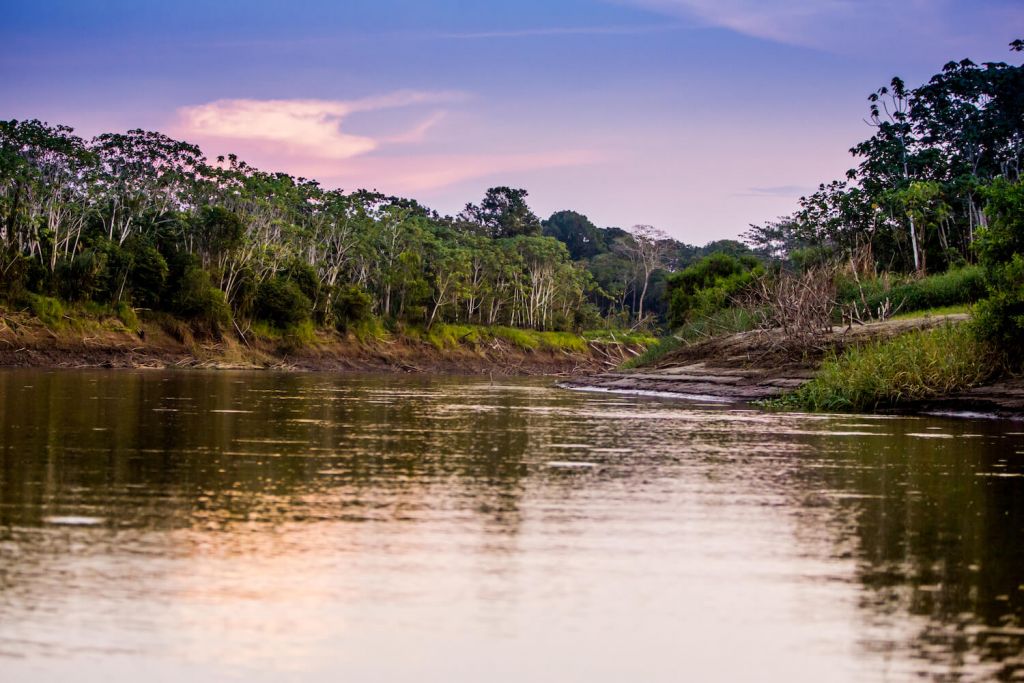 Activities You'll Experience 

1. Therapeutic Yoga Sessions – Relax and energize your body and mind with a restorative yoga practice, beginner level. End with a live sound healing meditation.
* This activity can be repeated various times throughout the cruise departure. It is better to partake in this activity prior to mealtimes.
2. Yoga and Chocolate Meditation – Begin your Yoga practice with a delicious Chocolate Meditation session that follows with a yoga stretch class, beginner level. End with a live sound healing meditation.
* This activity can be repeated various times throughout the cruise departure. You will sample chocolate during this activity, and it is better performed during the cooler hours of the day.
3. Cacao Science and Culture Talk – Discover the process of making chocolate, from bean to bar and learn about all the health benefits of this amazing superfood. Learn about the history of cacao ceremonies and culture of medicinal plants in Perú. Open for Q&A.
*This is a conversational talk activity; you can ask questions. Ideal with dinner while having a drink. This activity is followed by Mindful Chocolate Tasting.
4. Mindful Chocolate Tasting – Enjoy exploring your sensorial abilities, learn about tasting profiles while sampling different types of chocolate, including raw healing chocolates.
* This activity is ideal during teatime, before or after meal times.
5. Cacao Ceremony – In a sacred space we will drink ceremonial cacao, play music, sing and express ourselves through conscious dance. This is an experience to expand our hearts and let emotions flow. Dress code is white or light colors.
*This activity is ideally performed once the sun sets, prior to dinner.
6. Pranayama Breathwork Meditation – Regulate your mind and body through breathing techniques.
* This activity can be performed while out on an excursion in the middle of nature.
7. Budokon Yoga – This is a special yoga sequence style that helps to improve mobility and to build strength by combining yoga with elements of martial arts, calisthenics and animal locomotion.
*Join Patty at the designated time for an intense, cool yoga flow, while navigating in the Amazon.
8. Animal Locomotion – Animal Locomotion in ethology, is any of a variety of movements or methods that animals use to move from one place to another. Some modes of locomotion are self-propelled, e.g., running, swimming, jumping, flying, hopping, soaring and gliding.
Animals move for a variety of reasons, such as to find food, a mate, a suitable microhabitat, or to escape predators. For many animals, the ability to move is essential for survival and, as a result, natural selection has shaped the locomotion methods and mechanisms used by moving organisms. For example, migratory animals like humans that travel vast distances, typically have a locomotion mechanism that costs very little energy per unit distance, whereas non-migratory animals that must frequently move quickly to escape predators are likely to have energetically costly, but very fast, locomotion.

9. Art Therapy – An exploration through colored earths, pigments found in nature such as:
pomegranate, curcumin, avocado, carrots, onion peels, coffee and more.
We will explore color through an active meditation to channel and manifest all the beautiful wonders of our plant kingdom. This activity helps you to unlock the creative you already are! Free flowing.
About the Hosts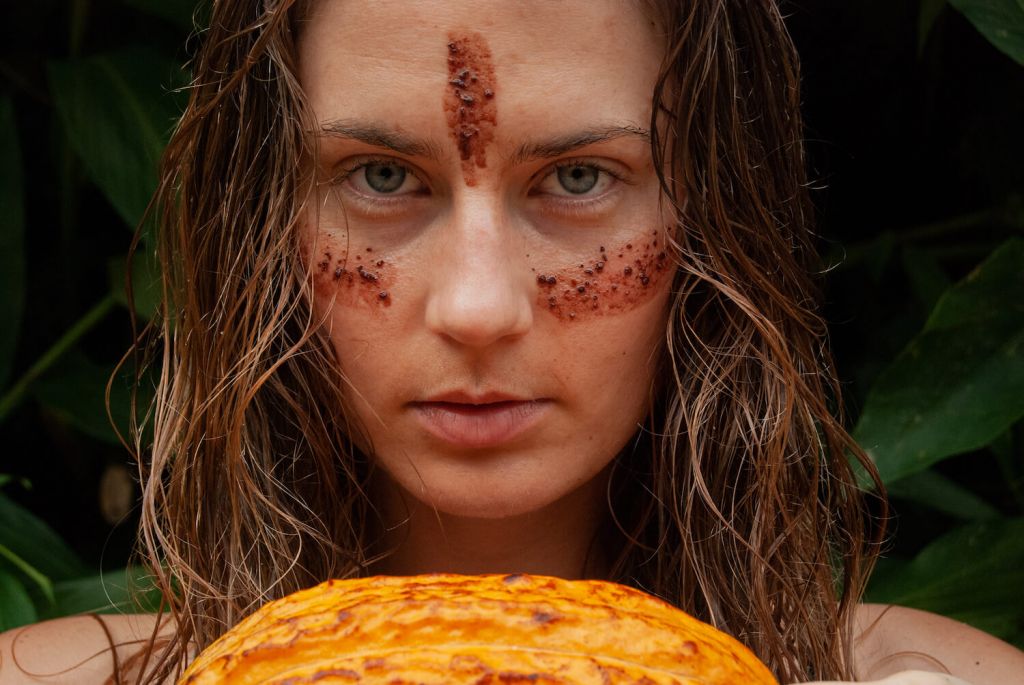 CAROLINA WARD
Carolina Ward is a Yoga and meditation instructor, certified by the Yoga Alliance in 2016, with a therapeutic approach to restore and heal the body. She applies breathing and sound healing techniques in her classes to make us connect to our true nature and go inward.
She is an Industrial Engineer, raised in Peru, specialized in working with native Cacao and founder of raw Conciencia Chocolates, that include healing and antidepressant effects. She combines raw chocolate in mindful meditations and was initiated as a guide to lead wellness Cacao ceremonies. She is certified as a psychedelic-assisted therapist with Ayahuasca micro dosing.
Activist in the conservation of the Amazon, passionate about its medicinal plants and creating development, education and female empowerment in the Peruvian jungle. Carolina shares deep and relaxing experiences, to help us connect with Mother Earth and the shamanic cosmovision of medicinal plants.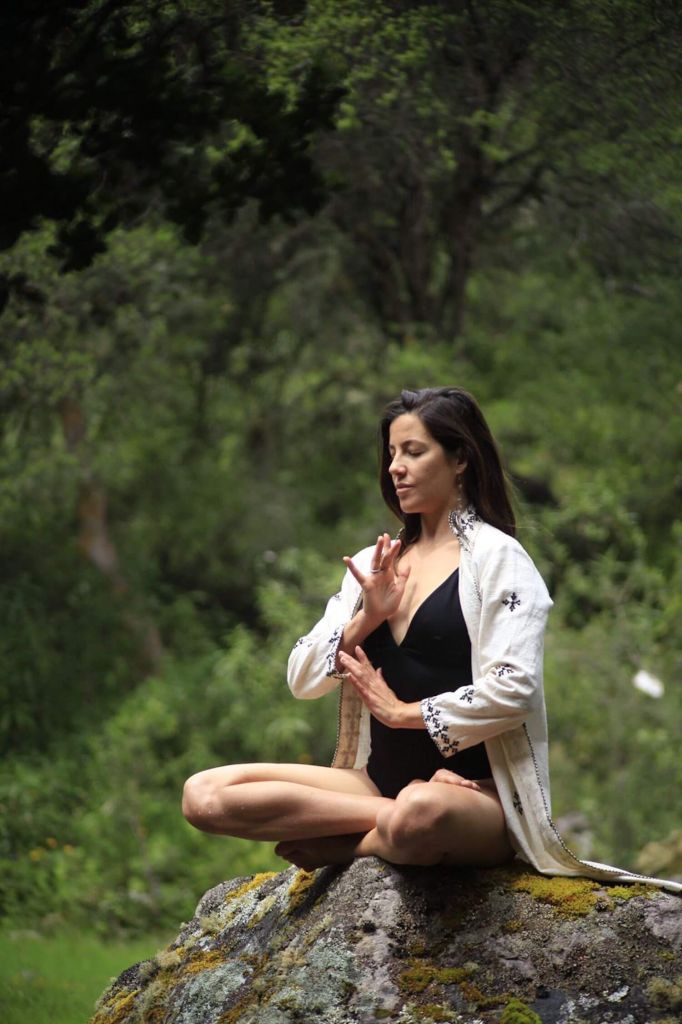 PATRICIA ACEVEDO
Artist, creative designer and certified Yogi. Her style oscillates between Krama Vinyasa,  Universal Yoga, Mándala Practice with Andrey Lappa, Budokon Yoga and Martial Arts. She has 3 years of teaching experience and 15 years of personal yoga practice.
Her other studies include:
Ayurvedic medicine, herbalism, energy medicine, art therapy and yoga for families & children.
Founder and creator of Qbil, a business that focuses on the artistic work of precious Peruvian metals such as copper, brass and zinc, working hand in hand with Peruvian artisans.
For more information about joining us onboard, please contact us.