The first Relais & Châteaux Cruise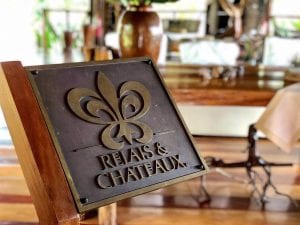 Delfin Amazon Cruises, pioneer of upscale river cruising in the Upper Peruvian Amazon, becomes the first cruise company to join Relais & Châteaux's iconic portfolio.
Known for its strict admission standards, Relais & Châteaux members must fill the excellent criteria of the Association and encompass the following core values: local focus, humanity, sharing and commitment.
Delfin Amazon Cruises joins the prestigious collection having set the highest standards for impeccable service, stylish design and superb authentic cuisine, in one of the world's most fascinating and remote locations, the Amazon Basin. Relais & Châteaux members include over 550 world-class hotels and restaurants spanning the globe, each with a distinct setting, atmosphere and flavor.
"It is a true privilege and honor to become a member of Relais & Châteaux, a brand that is synonymous with quality and that champions the finest hospitality in unique places around the world," said Aldo Macchiavello, Founder and CEO of Delfin Amazon Cruises. "We are also proud to be recognized for our commitment to upholding the delicate balance at play in our pristine Amazon wilderness through our local community projects and sustainability efforts."
Founded in early 2006 by husband and wife team, Aldo Macchiavello and Lissy Urteaga, Delfin Amazon Cruises fulfilled a lifelong passion of theirs to run a boutique travel business in their inspiring country, Peru. With the introduction of the exclusive four-suite Delfin I and the launches that followed of the Delfin II and most recently the Delfin III, the company was the first to bring upscale river cruising to the most remote and spectacular tributaries of the Upper Peruvian Amazon. Aligned to Relais & Châteaux's mission to promote the richness and diversity of the world's cuisine and traditions of hospitality, Delfin prides itself on its world-class hospitality, combining authentic Peruvian gastronomy and understated luxury aboard uniquely designed vessels that allow guests to explore the Amazon in true style and comfort. The brand has a strong commitment to preserving the rich biodiversity of the Amazon rainforest and works closely with its non-profit partner, The Kuyapa Foundation, which supports local communities and strives to protect Amazonia's fragile ecosystem for generations to come.
Delfin Amazon Cruises thrives in splendid harmony with nature as guests get to explore one of the world's most intriguing environments, whether it's from their adventure skiff, the beautiful decks or outdoor lounger or simply relaxing in their suite with panoramic windows. Authenticity, thoughtfulness and attention to detail is reflected in every element onboard the three stately boutique vessels.