NATURE'S WISDOM
A Wellness Experience Aboard The Delfin III Amazon Cruise
Embark on a journey of mindfulness and wisdom in the heart of the Amazon rainforest. Delfin Amazon Cruises is thrilled to announce that we are hosting a special Wellness Departure this year aboard the Delfin III Amazon Cruise.
The 4-Night program departs April 25th, 2023, you'll join Carolina Ward, engineer cacao specialist and yoga instructor, to discover your perfect wellness balance in the Pacaya Samiria National Reserve. Immerse yourself in serene beauty and abundant Amazonian nature while experiencing a healing adventure of the senses.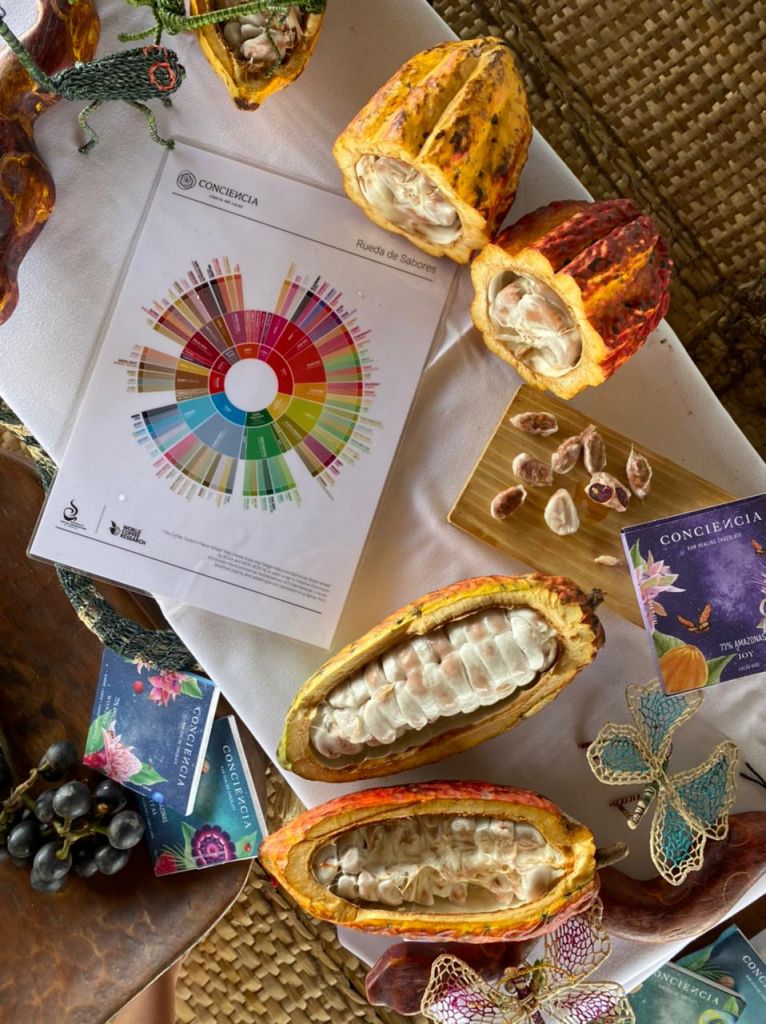 Activities You'll Experience
On this unique wellness departure, you'll have the opportunity to experience a range of activities designed to promote physical, mental, and emotional wellbeing.
1. Therapeutic Yoga Sessions – Relax and energize your body & mind with a restorative yoga practice designed to relieve the body after your trip to the Amazon, beginner level. End with a live sound healing meditation.
2. Yoga and Chocolate Meditation – Begin your Yoga practice with a rich Chocolate Meditation session, to immerse into a deeper mindful phase, that follows with a yoga stretch class, beginner level. End with a live sound healing meditation.
3. Amazonian Cacao Science Talk – Have you ever touched a cacao bean or tasted the fresh cacao fruit? Discover the process of making chocolate, from bean to bar and learn about all the health benefits of this amazing superfood. Learn about the biology, chemistry and history of cacao and culture of medicinal plants in Perú. Open for Q&A.
4. Mindful Chocolate Tasting – Enjoy exploring your sensorial abilities, learn about tasting profiles while sampling different types of chocolate, including raw healing chocolates.
5. Cacao Ceremony – In a sacred space we will drink ceremonial cacao, play music, sing and express ourselves through conscious dance. This is an experience to expand our hearts and let emotions flow. Dress code is white or light colors.
6. Meditation in the Jungle – While walking in the Amazon Rainforest we will reach a magical setting with an ancient majestic tree where we will stop to connect with its protective spirit as we do a guided meditation to regulate your mind and body through breathing techniques.
About the Host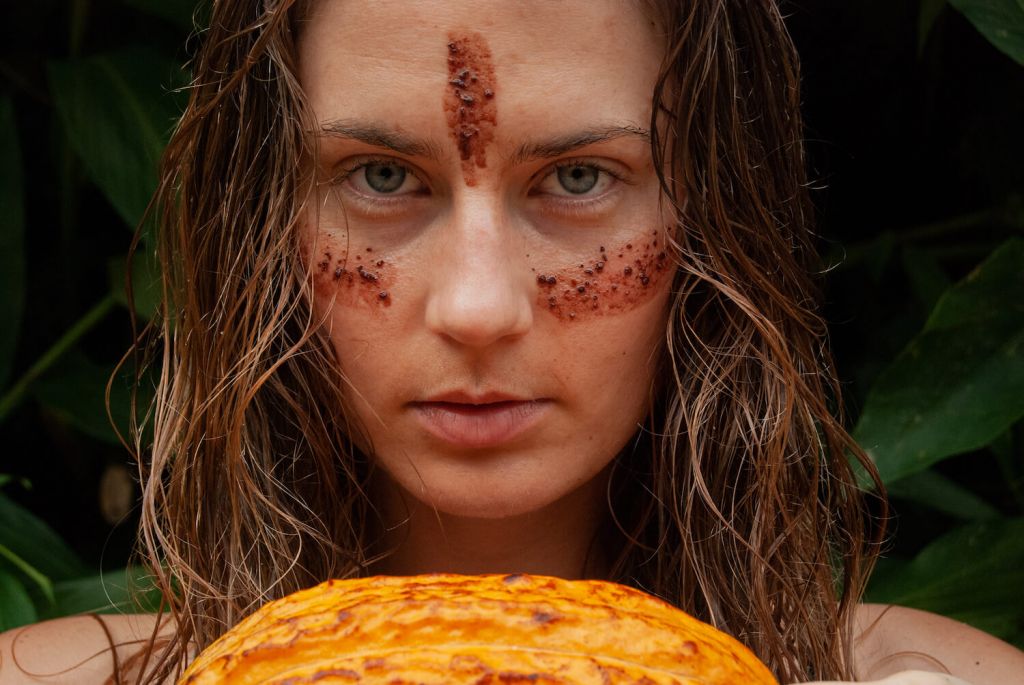 CAROLINA WARD
Carolina Ward is a Yoga and meditation instructor, certified by the Yoga Alliance in 2016, with a therapeutic approach to restore and heal the body. She applies breathing and sound healing techniques in her classes to make us connect to our true nature and go inward.
She is an Industrial Engineer, raised in Peru, specialized in working with native Cacao and founder of raw Conciencia Chocolates, that include healing and antidepressant effects. She combines raw chocolate in mindful meditations and was initiated as a guide to lead wellness Cacao ceremonies. She is certified as a psychedelic-assisted therapist with Ayahuasca micro dosing.
Activist in the conservation of the Amazon, passionate about its medicinal plants and creating development, education and female empowerment in the Peruvian jungle. Carolina shares deep and relaxing experiences, to help us connect with Mother Earth and the shamanic cosmovision of medicinal plants.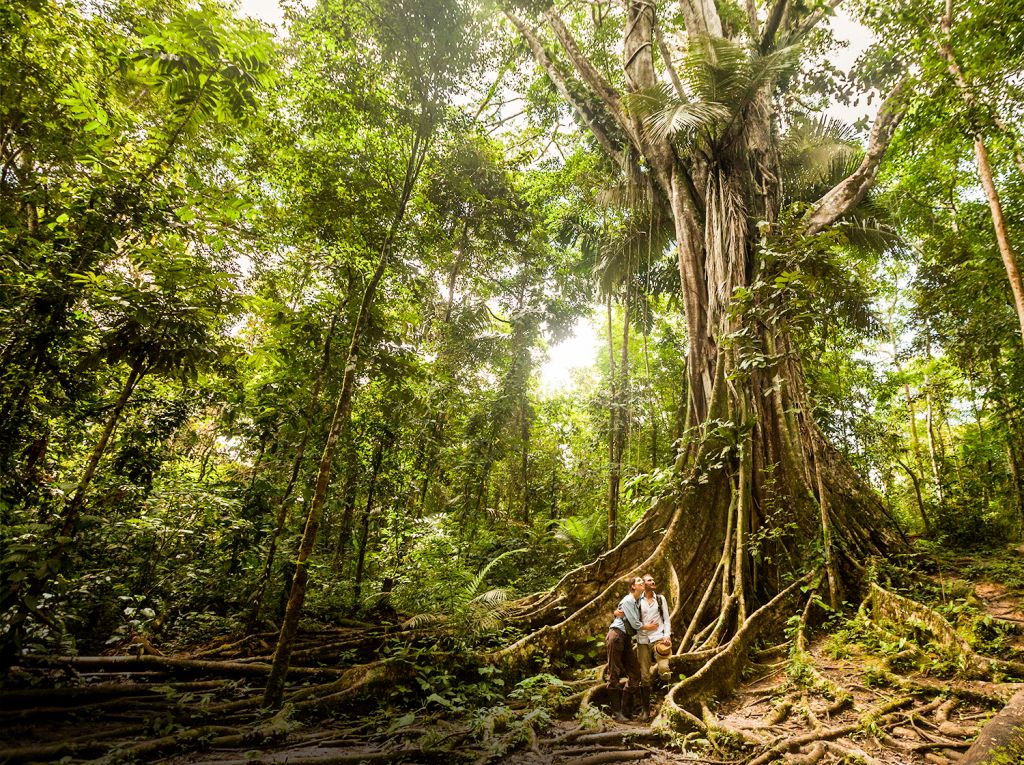 As you sail along the Amazon River on the Delfin III, you'll be surrounded by breathtaking scenery, a bright view of a living jungle. Our experienced and knowledgeable staff will be at your service to ensure your every need is taken care of, so all you need to do is sit back, relax, and soak up the peaceful atmosphere and enjoy transformational experiences along Carolina.
We invite you to join us on this unique wellness departure and experience the Amazon rainforest like never before. Contact us to book your journey on the Delfin III and start your journey towards greater health and wellbeing today.