Delfin Amazon Cruises Resumes Operations in the Upper Peruvian Amazon This December 2020
Delfin Amazon Cruises, a pioneer in luxury river cruises in the Upper Peruvian Amazon and the first cruise company to join the iconic Relais & Châteaux portfolio, resumes operations and welcomes its passengers onboard this December 29, 2020, complying with all standards and protocols issued by the Ministry of Health.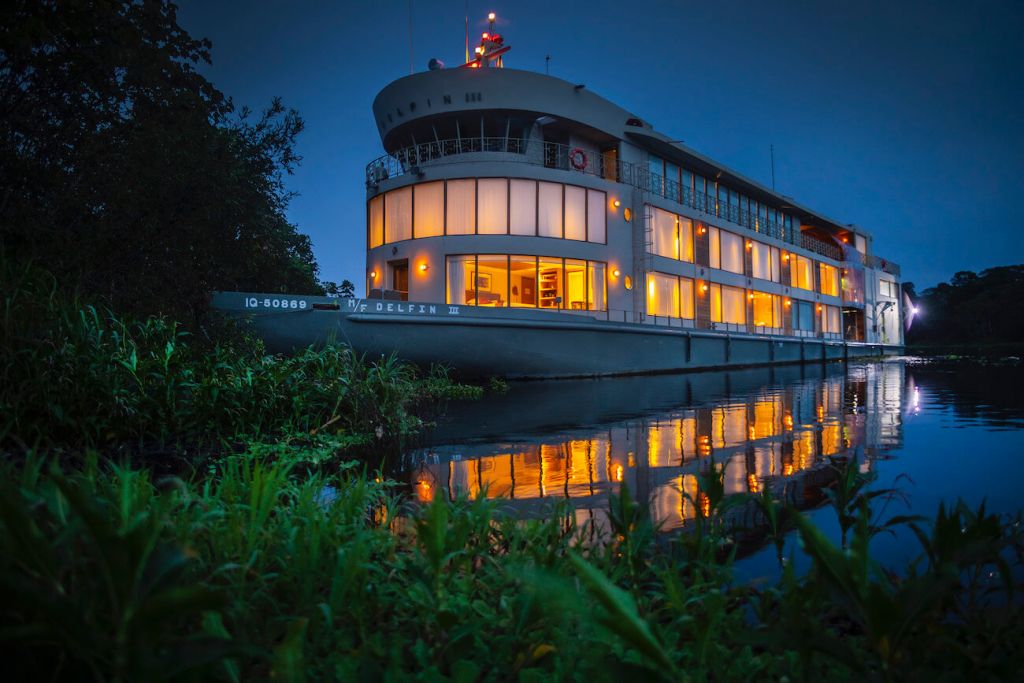 Delfin Amazon Cruises has a fleet of three small-scale river vessels that have ample, well-ventilated spaces onboard for passengers, making social distancing comfortable and easy. Expert trained crew members accompany passengers every step of the way, from arrival to disembarkation, enforcing all preventative health and safety measures including temperature screens, sanitation, the use of a mask and equipping each cabin with the necessary hygiene supplies.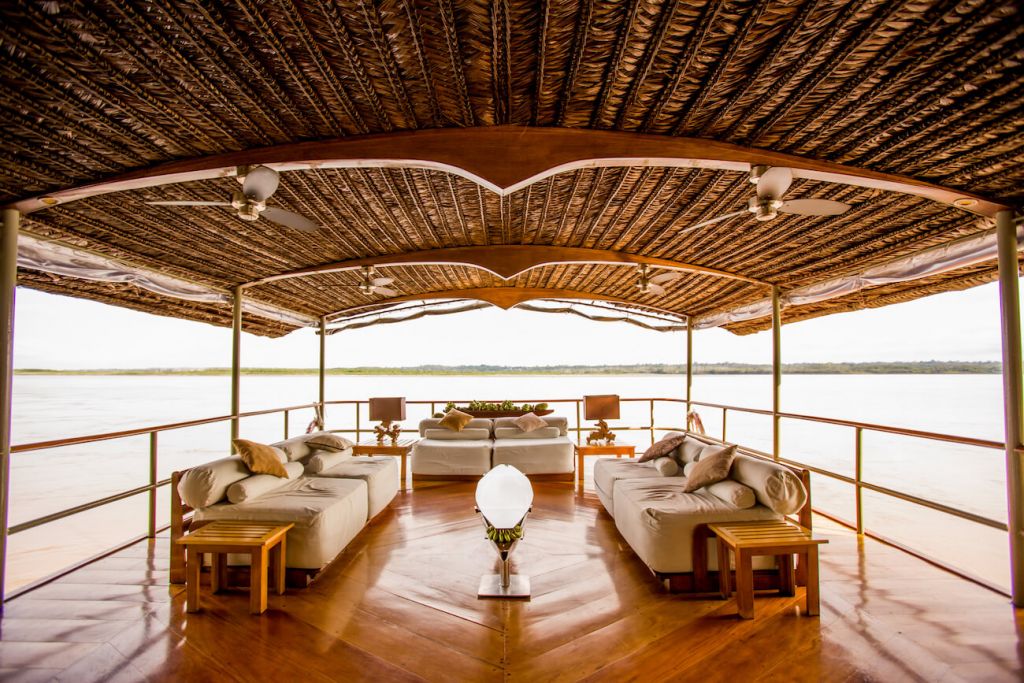 Delfin Amazon Cruises' top priority is to offer a safe experience to all its passengers and their crew. A paramedic will accompany passengers throughout their stay on board and in addition to the disinfection protocols, which follow the guidelines indicated by the Ministry of Health, Delfin Amazon Cruises uses Ozone technology in each cabin before embarkation, which is a 100% natural and effective cleaning tool, guaranteeing safe spaces from the moment of boarding.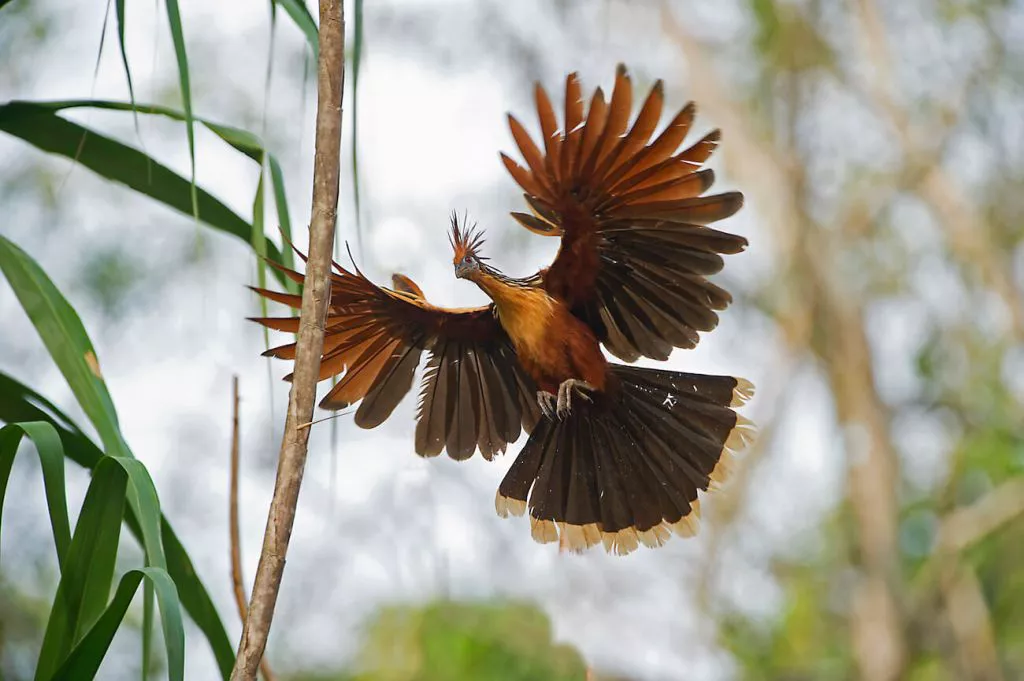 "We are thrilled to welcome our passengers back onboard with the entire Delfin Amazon Cruises family on board, to continue sharing our love for the Amazon. Thank you for being part of our reactivation and for trusting us for your dream trip"– said Lissy Urteaga, who, together with her husband, Aldo Macchiavello, founded Delfin Amazon Cruises in early 2006, fulfilling a lifelong passion of running a boutique travel business inspired by his country, Peru.
Along with Delfin Amazon Cruises' reopening, Peru has recently been awarded The Safe Travels stamp, by the World Travel & Tourism Council (WTTC). The stamp enables travelers to recognize destinations around the world which have adopted standardized global health and hygiene protocols set by the World Health Organization, so all guests can experience 'Safe Travels.'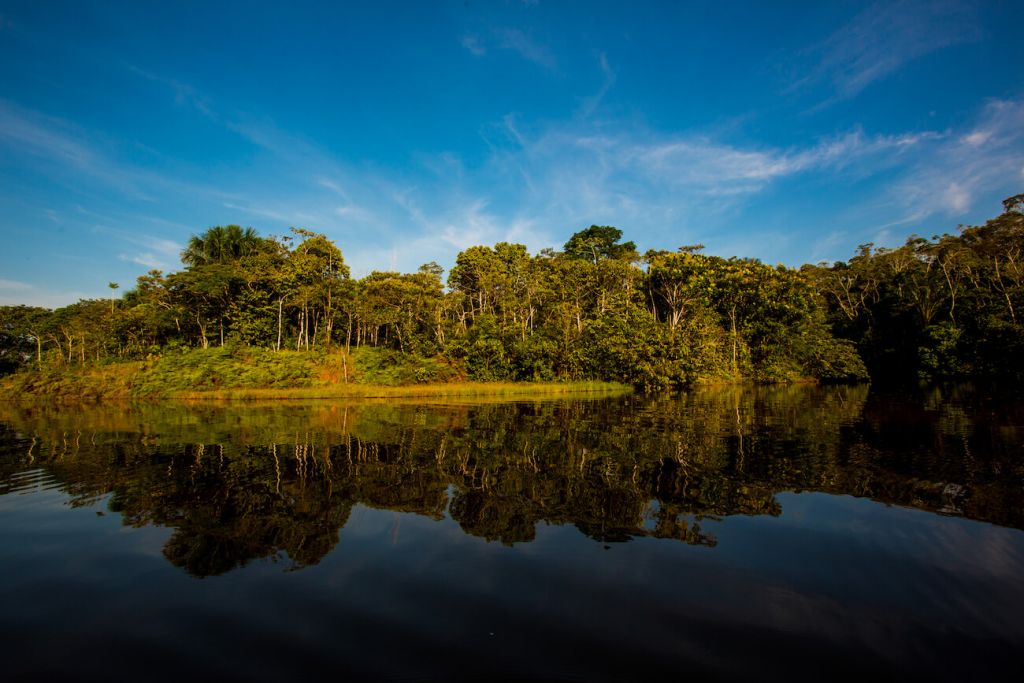 Aligned with Relais & Châteaux's mission to promote the richness and diversity of cuisine and cultural traditions, Delfin Amazon Cruises prides itself on world-class service, combining authentic Peruvian cuisine and understated luxury aboard uniquely designed vessels that allow guests to explore the Amazon in true style and comfort. The brand has a strong commitment to preserving the rich biodiversity of the Amazon rainforest and works closely with its non-profit partner, The Kuyapa Foundation, which supports local communities and strives to protect the fragile ecosystem of the Amazonia for generations to come.
For more information about book a cruise with Delfin Amazon Cruises, please Contact Us  or call +1 (833) 201-8684.