Nature's Wisdom
Connecting with Nature and Yourself Aboard The Delfin III Amazon Cruise
This April 25th 2023 we are having a special Delfin III voyage: Nature's Wisdom, a wellness experience we are sure you will enjoy. We wanted to share more information about the Wellness experience and about our hostess, Carolina Ward.
A Wellness Experience

Have you ever experienced days of disconnection that permit you to go deeper, reset and connect back to yourself? The practices shared during the 5 day retreat, include yoga, meditation, breathing exercises, chanting, and dancing, all are intended to generate well-being in the mind and body. Did you know that Cacao is a superfood grown in the Amazon jungle that include properties to make us feel joyful producing endorphins and dopamine? In the Cacao Ceremony, we will open a sacred space to drink ceremonial cacao, play music, sing and express ourselves through conscious dance. This is an experience to expand our hearts and let emotions flow, each person ultimately becomes their own medicine, using their newfound strength and inspiration to achieve their goals and find peace within.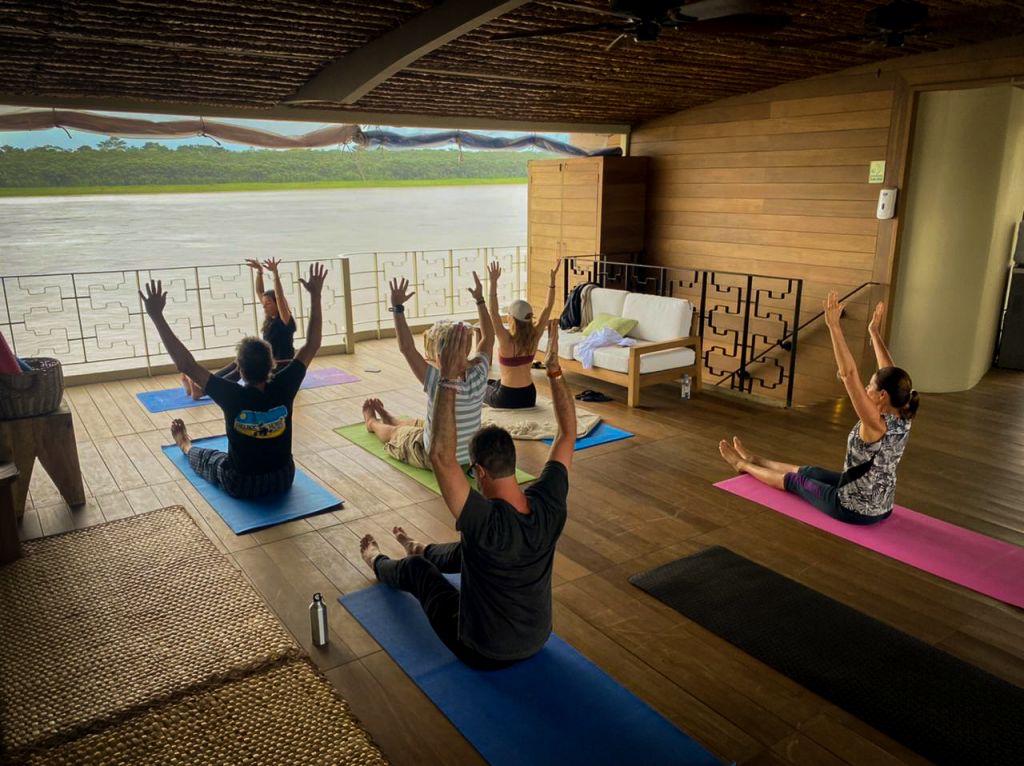 Combining therapeutic tools with nature, the retreat provides the space to find the answers needed within oneself. Our wellness hostess' passion for serving others and promoting peace and well-being is evident in the powerful transformations she sees in each participant.
The retreat offers an opportunity to breathe in the fresh air of the Amazon, slow down, and connect with nature. Each person is invited to embrace this magical and unique experience and discover the immensity of nature within themselves.
Guests will have the opportunity to take part in a variety of activities, including a jungle trek, allowing them to connect with the majesty of the trees while engaging in a meditative breathing exercise.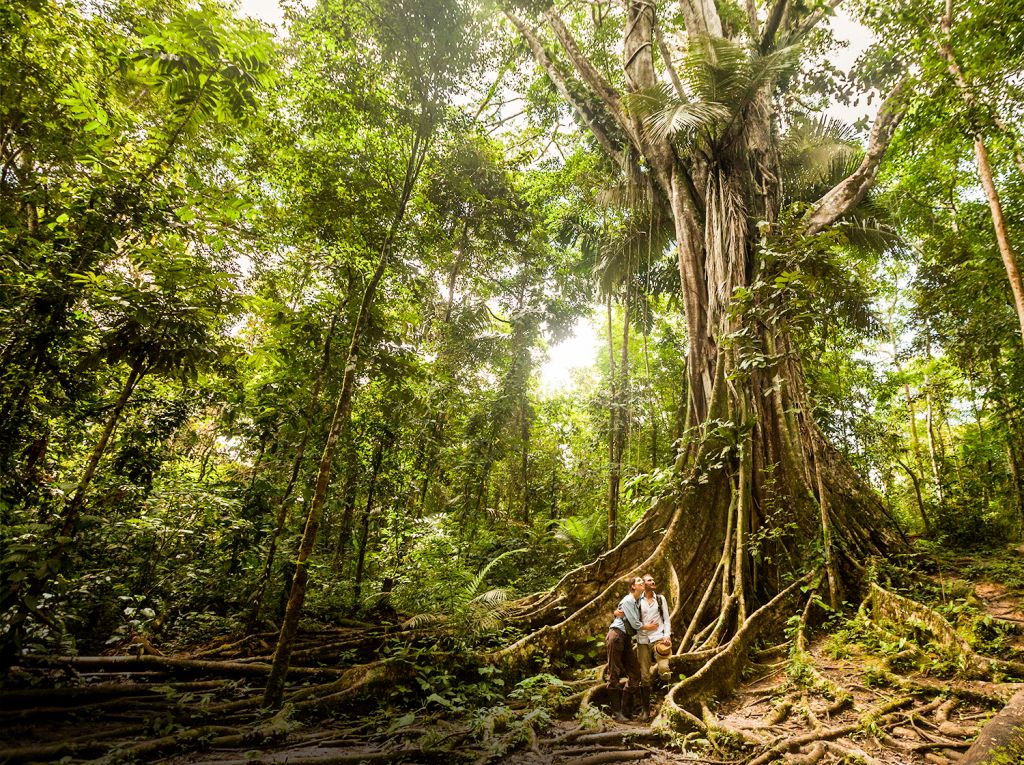 Through this experience, we hope to inspire others to love and care for the rainforest and take on the responsibility of protecting it.
About our Wellness hostess Carolina Ward

Carolina Ward is a Yoga and meditation instructor, certified by the Yoga Alliance in 2016, with a therapeutic approach to restore and heal the body. She applies breathing and sound healing techniques in her classes to make us connect to our true nature and go inward to observe our mind.
Carolina's expertise as an engineer led her to delve deeper into the science to create wellness. By combining her knowledge of anatomy, physics, nutrition, and chemistry with her passion for wellbeing, she has created a unique and transformative experience that incorporates all aspects of the mind and body.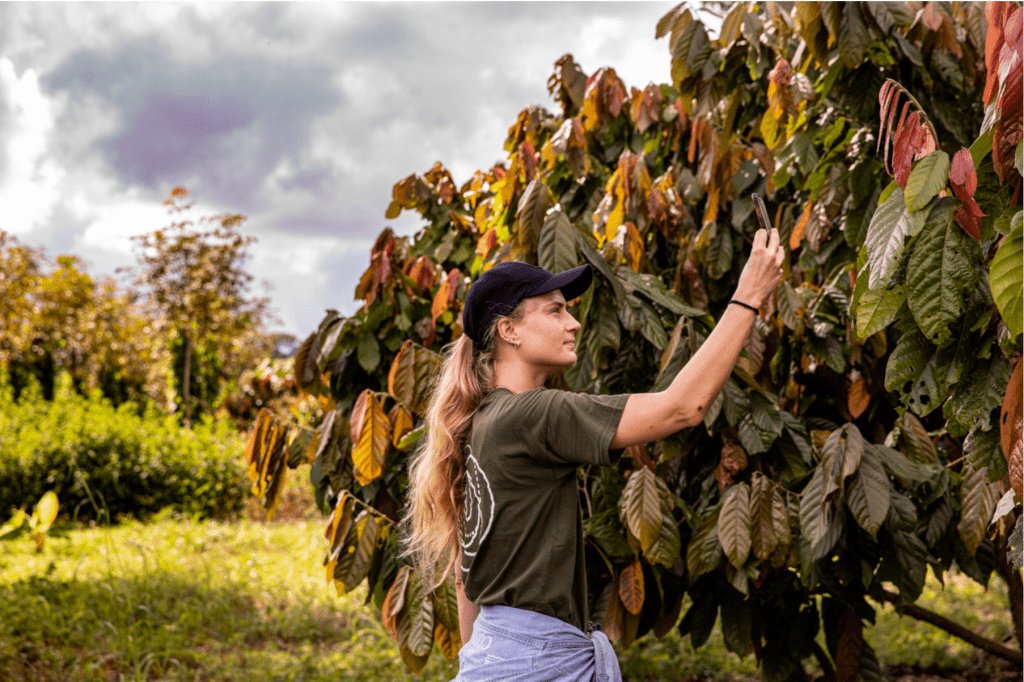 After founding her successful chocolate brand Conciencia Chocolate, the result of her thesis to develop medicinal chocolate she began her journey into wellness combining chocolate as a powerful tool.
Cacao and medicinal plants have taken her the last twelve years to all of the peruvian jungle, where she found the responsibility to develop social programs for women and children.
Carolina has spent the last few years guiding retreats in the jungle that allow participants to not only relax and connect with their minds and bodies but also to experience deep transformation and change.
Her passion is guiding people to delve deeper using the many tools available, including yoga, meditation, breathing exercises, and connecting with nature's wisdom. The retreat aims to incorporate all the benefits of the wellness experience into a vacation, allowing for a deeper immersion.
Join us for a truly transformative experience that will connect you with nature and yourself, leaving you feeling renewed, refreshed, and ready to embrace all that life has to offer.
Contact us to book this  Nature's Wisdom, a wellness experience  special voyage on April 25th 2023 on the Delfin III and start your journey towards greater health and wellbeing today.
*All activities are optional and do not have an additional cost. This is our treat to you, we hope you will embrace it and be happily surprised with the experience.