Legends of the Amazon: The Story of Pacaya Samiria
Behind every true legend there is always a love story. For the Pacaya Samiria National Reserve, it is no different. Our tale begins many centuries ago, before the villages and rivers had any names or navigation.
Everything began with a dispute between two local tribes, the Cocomas who lived on the river banks now known as the Río Pacaya and the Cocamillas who lived on the river banks known as the Rio Samiria. During the rainy season the area around these rivers becomes completely flooded, so hunting and fishing become scarce. Compared to the dry season, life in a flooded jungle is not easy and it becomes much harder and more competitive to get food or resources. These two tribes were always in conflict over the jungle's supplies.
In the Cocoma tribe lived a young girl, Irimi, the daughter of the Chief. She was very beautiful and full of life. Her best friend was a Cacique bird, who accompanied her on many canoe rides though the river's tributaries. They would explore everywhere, even the smallest creeks and lagoons of the jungle, especially in the rainy season.
On one of these adventures she found herself rowing through the most beautiful creek she had ever seen. She got so caught up in the beauty she didn't realize she was getting farther away from her village. Time passed and the skies grew dim with an array of colors and she didn't know how to return. So, she asked her friend, the Yellow Cacique, if he could get her home, but he was as lost as she was.
As night fell she decided she was going to camp near this Punga Tree she had seen. Since she was born in the jungle she was not afraid, even though she knew her father would be worried about her when she didn't come home for dinner. She asked the sacred tree to let her sleep there that night. The sacred tree lifted one of its roots and gave her a warm and safe place to sleep for the night.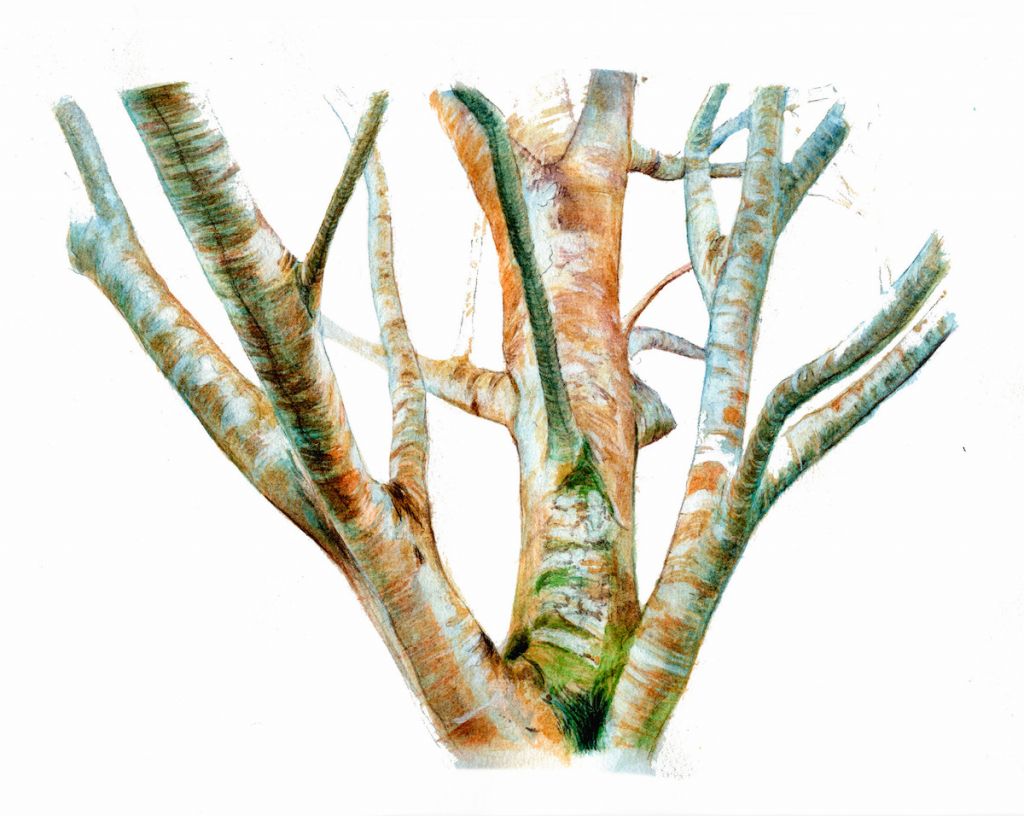 Nanuqii was a young man from the Cocamillo tribe, the other riverbank tribe, and he was the best hunter in his village. He was an orphan adopted by his uncle, the Great Chief of the Samiria River bank. He was always away on hunting trips and even though he was the most eligible bachelor, he was not interested in anyone. He was respected in his village because he would disappear for days and return with many animals to share with all the people of the village.
On one of his hunting trips, he had to go very deep into the jungle where the sacred tree was to find good meat. This was a familiar spot, as his mother has shown it to him when he was younger. As night fell he headed toward the tree with his hammock. The yellow rumped Cacique was surprised to see him there and started to chirp loudly to alarm Irimi who was just below. She jumped up and yelled "be careful or you'll step on me". Nanuqii was surprised by the strange young girl with the small voice. They began talking and carried on in conversations for hours. Soon they felt as if they had known each other for years. Irimi felt even safer now that he was there, he even offered to give her the hammock to rest in while he slept on the ground.
That morning, when they woke up in the jungle, Nanuqii was showing her the secrets of the Amazon and how to hunt and fish. Many days passed and they realized they had been gone t0o long and Irimi had to return home before her father would be upset and worried. When she arrived at the village, the Chief was very happy that she had returned safely, but upset that she had taken such a long time. Nanuqii introduced himself and immediately asked the chief for her hand in marriage.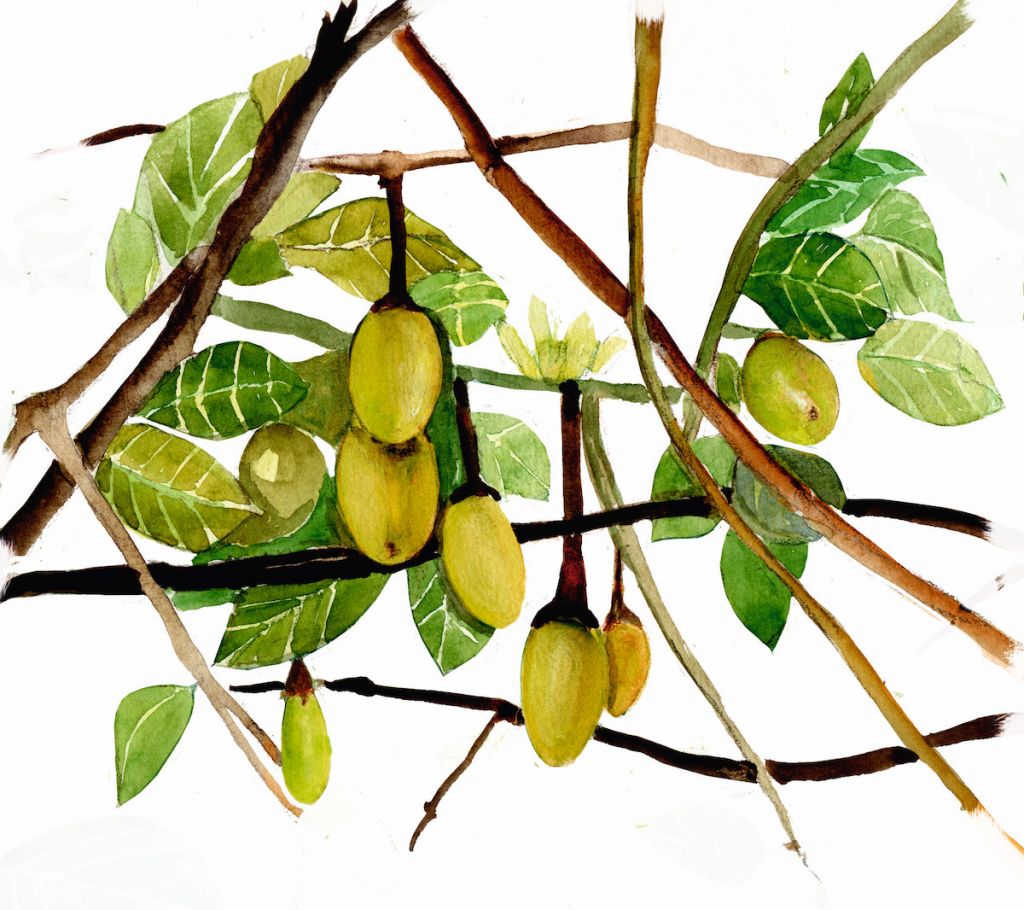 The chief found out he was from the Cocamilla tribe and forbid there to ever be a union. He told him:
"Your tribe and ours are rival enemies, the only reason I haven't killed you is because you have brought my daughter back safe and sound. So now you can leave and never come back."

Naruqii and Irini were shocked by the Chief's words, they couldn't understand how he could do this. Irimi stormed off to her home crying and Nanuqii turned around to leave, but before he left the yellow Rump Cacique who had witnessed everything, caught up to him and told him to hide and wait for nightfall and they could run away together but he would have to promise never to come back or he would be killed.
And so they ran far away and formed their own family. Where the beautiful rivers meet in the rainy season is where their home was. The Sacred Tree was their protector and kept them out of sight. The Chief looked everywhere for them for many years and never found them. Their strong and genuine love created magical beauty and biodiversity all around them. There was an array of wildlife, alongside the Yellow Cacique bird that lived with their family. Irimi decided to name one of the rivers Pacaya, and Nanuqi named the other Samiria. The reserve was formed because at the confluence of the Pacaya and Samiria river, lived enchanting flora and fauna that existed nowhere else on Earth.
For more information about Amazon Legends or Delfin Amazon Cruises, please contact us.