River Cruises Sailing the Amazon
River Cruises Sailing the Amazon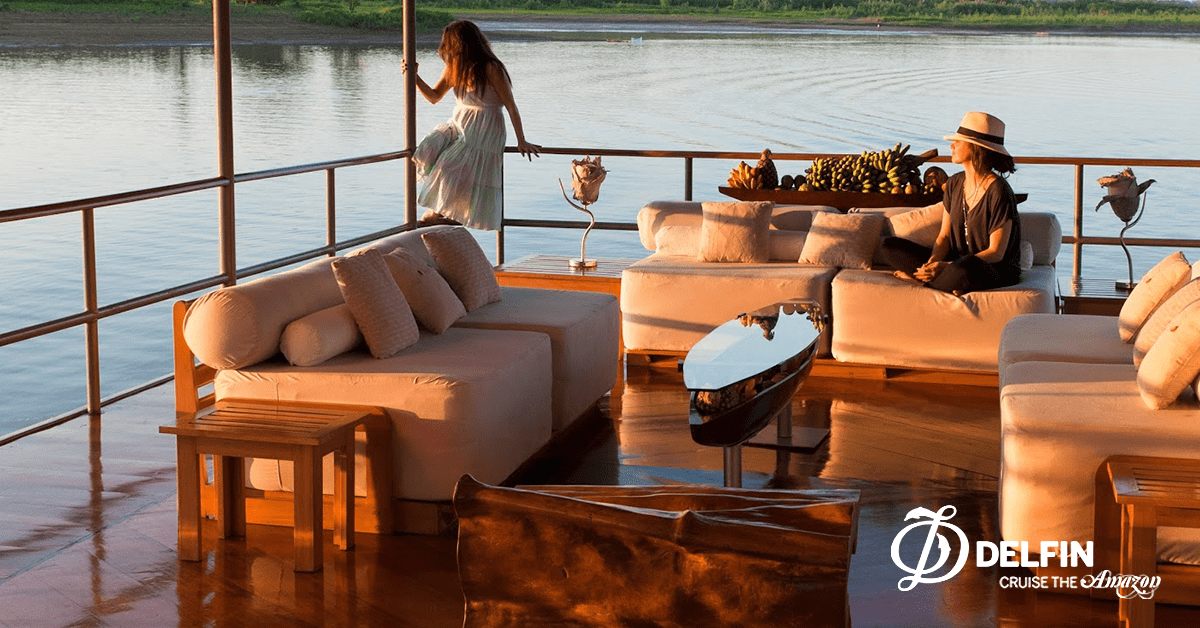 In 2006, Delfin Amazon Cruises was founded by former international banker, Aldo Macchiavello. Ever since, they have provided a luxurious and exclusive service for travelers that want to discover the majestic Amazon region. Aldo and his wife, Lissy Urteaga, are fully dedicated to personally running the business armed with extensive international travel experience and a taste for casual yet refined travel.
The luxurious company of Amazon river cruises has three ships, 200 collaborators, two own embarkation ports, a restaurant and an operations center in Iquitos. Their guides, skippers, chefs, and crew members —many of them native Amazonians— are experienced and trained professionals as well as charming travel companions. With a high ratio of crew for every passenger, they are sure to provide their clients with personal and undivided attention.
Their three boutique river cruises –Delfin I, Delfin II and Delfin III– sail across the Amazon River providing an insight into the ecological wonder of the Pacaya Samiria National Reserve, one of Peru's largest protected areas of flooded rainforest. All three splendid river cruises combine traditional design and craftsmanship, with all modern comforts.
The dining room, observation deck, entertainment center, bar and library are the ideal gathering places for all passengers. All suites are designed with casually elegant interiors that create a welcoming and relaxing environment and include 180° panoramic windows that offer guests the most breathtaking views of the Amazon Rainforest.
From inside this beautiful river cruises, you can enjoy the pleasure of sailing in the longest and mightiest river in the world and observe the incredible diversity of the Amazon from the panoramic windows of your suite. Delfin itineraries include Amazon adventures such as excursions in the jungle, trips in skiffs and visits to local communities to interact with the native people.
Our daily activities include kayaking in the calm creeks and lakes, swimming with dolphins, fishing for piranhas at sunset, skirting the riverbanks in search of playful creatures, birdwatching excursions, trail walks, and many more activities that will make your Amazon adventure an unforgettable one.
Enjoy the breathtaking rainforest experience of the Amazon in the splendid Delfin Amazon Cruises. For more information on the departure, click here.