Discover Your Dream Amazon Vacation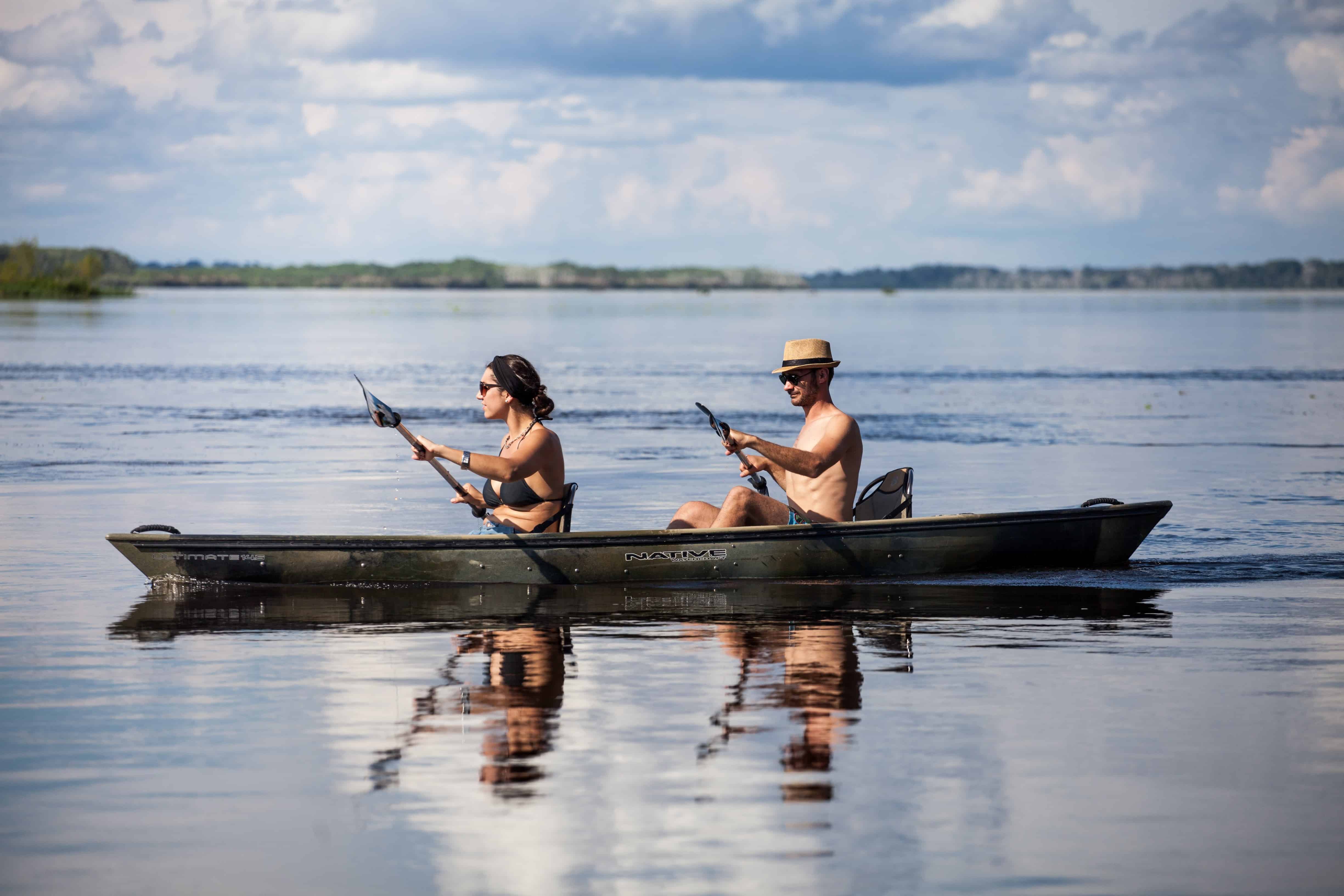 When you think about going on a trip, you usually imagine yourself on a beach, the sun, palm trees and coconuts; but what do you think about trying something different? Today we want to show you new opportunities to enjoy special and exotic places. Through our Amazon cruises we want to take you on a unique and exclusive Amazon vacations.
Your Amazon vacations will allow you to discover new cultures, customs and traditions. The Pacaya Samiria National Reserve, one of the largest protected areas in the world, is the home of numerous native communities that have created their own way of life around the river. On your excursions, you will have the opportunity to talk and interact with the natives, discovering totally different ways of life.
In your Amazon vacations, you will also discover extraordinary animal species. The region is characterized for its enormous biodiversity, in the form of incredible flora and fauna: reptiles, birds, fish and mammals that you've never seen before. You will realize how magnificent can nature be in the diverse wildlife that inhabits the Amazon jungle.
You will witness incredible landscapes. The sunset and sundown will reflect wonderfully on the waters of the rivers, and during the nights, the starred sky will cut your breath. You will also have the opportunity to feel like a true explorer. By walking through the jungle and discovering new paths and sceneries, you will experience the full magic and bliss of the Amazon, and submerge yourself in all its wonders.
Our luxury cruises, Delfin I, Delfin II and Delfin III, represent a unique opportunity to enter the most unspoiled corners of this marvelous place. To help you experience an astounding adventure and make your enchanting Amazon vacation worth its while, we have organized an incredible opportunity specially for you: the promotion Buy One Get One Free.
With this special promotion, those who travel in pairs can pay only the price of one person, and solo travelers only have to pay the individual price for occupying a two-person cabin, saving 50% of their travelling expenses.
The Amazon is a world to discover; experience it and enjoy its wonderful landscapes and wildlife on board our cruises! Check our upcoming outings and current promotions here.