The Amazon River: A Natural Wonder of the World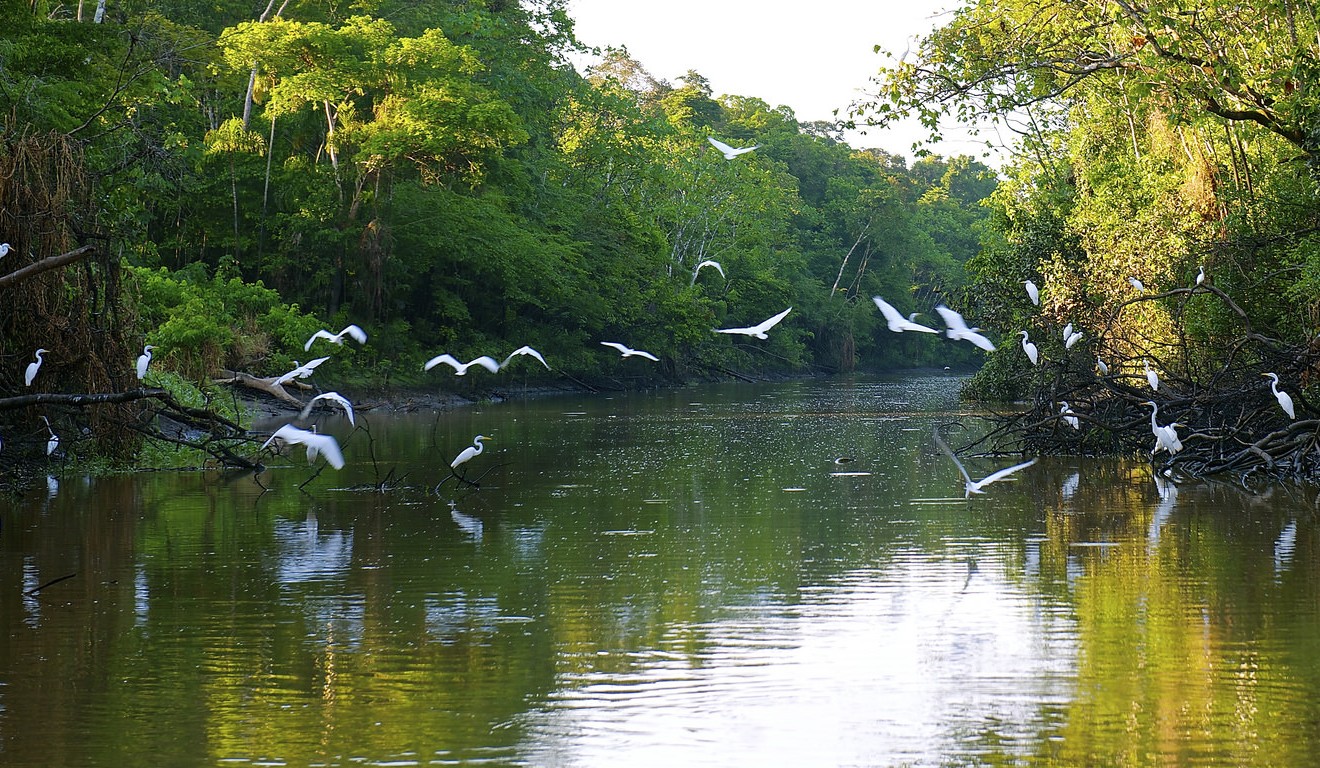 In one of the most exotic and enchanting regions of the Earth, flows the magnificent Amazon River. Considered the longest and largest river in the world, it is born in the snowy peaks of the province of Caylloma, in the department of Arequipa. Its hydrographic basin is the largest in the planet and brings life to the Amazon, the most extensive tropical forest on the world and one of the main lungs of the Earth.
Its waters pour 170 thousand cubic meters per second into the sea and houses more than 2000 species of fish. In addition, the Amazon River is the means of communication for the millions of people living in the jungle who sail on its waters. It is home to an impressive amount of flora and fauna, with species not found anywhere in the world, such as the manatee, the pink dolphin and the impressive anaconda.
Declared one of the New 7 Wonders of Nature, the Amazon River and its marvelous rainforest are ideal for lovers of nature and biodiversity, birdwatchers, those interested in mysticism and popular traditions, and for those who are passionate about navigating the rivers.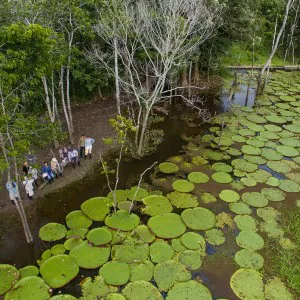 The city of Iquitos is the main starting point to tour the Amazon River and visit the national reserves or tourist lodges where day and night walks are scheduled, as well as boat rides and visits to ethnic communities. You can also cross the suspension bridges from the top of trees, practice kayaking and paddleboarding in its calm waters, and swim with the charming pink dolphins.
All that and more activities are available to you through Delfin Amazon Cruises, a luxurious company that offers you boutique travel cruising to tour the Amazon River and enjoy its spectacular landscapes and fascinating biodiversity. Live the experience of the Amazon with comfort, ease and luxury in our precious vessels.
Dare to discover the innumerable mysteries of the Amazon. Immerse yourself in an unforgettable tourism experience. For more information on the departure rates, click here.