Getting there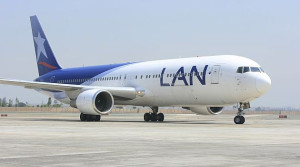 LAN Airlines flies to Lima, Peru from 25 U.S. gateways, as well as from major cities around the world.
Upon arrival at Lima's Jorge Chavez International Airport, passengers may connect with flights to Iquitos at this same airport. Our recommended flight from Lima to Iquitos departs Lima daily in the late morning hours and arrives in Iquitos around 12:00p.m.
On arrival at Iquitos Coronel FAP Francisco Secada Vignetta International Airport, Delfin Amazon Cruises guides in uniform will meet you in the luggage claim area. From there, you will be assisted on your transfer to Nauta port and begin your Amazon cruise experience with us.
On the day of departure post-cruise, our recommended flight should leave Iquitos at approximately 12:30pm.
Health and Safety
No specific vaccination is required to enter Peru, including malaria and yellow fever.
Yellow fever is recommended though we have never heard of anyone contracting yellow fever anywhere in Peru or neighboring countries. To reference, the USA Center of Disease for travel to Peru nevertheless requires a current yellow fever vaccination for trips to rain forest regions. This vaccination is normally required or recommended for all rainforest regions around the world.
Malaria pills are recommended usually when travelling to tropical regions but the places we cruise are Malaria Free Places. No anopheles mosquitos (which are known to carry the disease) proliferate in the areas which we cruise in.
If you plan to extend your journey to Cusco and Machu Picchu, ask your doctor about medication for altitude sickness.
For more specific details, we encourage you to discuss with your doctor or check the U.S. Centers for Disease Control website for the latest information and recommendations (http://wwwnc.cdc.gov/travel/destinations/traveler/none/peru).
Weather
The weather in Iquitos is warm and humid with average annual maximum temperature of 33°C (95°F) and minimum of 21°C (70°C).
The low water season is from May to November.
The high water season is from December to April.
Each season features differences in the plant and animal life as well as in the climate.
All activities are subject to change due to weather conditions and time of year. River and tributary levels may vary and thus navigation times and excursions may need to be modified at the captain's discretion.