DO I NEED ANY SHOTS BEFORE TRAVELING TO THE AMAZON?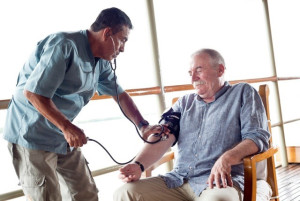 No specific vaccination or preventative treatments are required to enter Peru (including malaria and yellow fever). Yellow fever is recommended though we have never heard of anyone contracting yellow fever anywhere in Peru or neighboring countries. To reference, the USA Center of Disease for travel to Peru nevertheless requires a current yellow fever vaccination for trips to rain forest regions. This vaccination is normally required or recommended for all rainforest regions around the world. Malaria pills are recommended usually when travelling to tropical regions but the places we cruise are Malaria Free Places. No anopheles mosquitoes (which are known to carry the disease) proliferate in the areas which we cruise in. For more specific details, we encourage you to discuss with your doctor.
ARE THERE MORE NATURAL WAYS TO COMBAT MOSQUITOES AND INSECTS?
Taking vitamin B12 is a more natural way to gain some resistance to mosquitoes. These can be ingested as vitamin pills. Meanwhile some foods that have high levels of B12 are shellfish (clams, oysters, mussels), fish, crustaceans (crabs), soy products (milk, tofu), bran cereals, red meat (lamb, beef), low fat milk, select cheeses, and eggs. We suggest taking B12 supplements around 2-3 weeks before arriving in Iquitos.
DO YOU HAVE INSECT REPELLENT AND SUNSCREEN PROTECTION AVAILABLE?
We recommend that you bring your own. Our highest recommendations are insect repellent products with 100% DEET, however we offer complimentary organic options on board.
IS MOTION SICKNESS EVER A PROBLEM?
Not really. Even though the main Amazon River looks like an open sea, we will be sailing in tributaries and creeks that are some of the calmest waters in the world with almost no waves. In addition, stabilizers and advance availability of accurate weather information have decreased the incidence of motion sickness. And while navigating by skiff deeper into the flooded forest, a smaller tributary may soon take you to calm, mirrored water.
CAN WE DRINK THE WATER ABOARD THE DELFIN I OR DELFIN II?
No. We do not recommend drinking water from the faucet. When you board the vessel, you will be supplied with fresh bottled water in your room. However, because plastic bottles are so polluting, we encourage our guests to refill their bottles, that way we can all help with preserving this fragile ecosystem. Bottled water will be placed and replenished in your suites and during the daily activities. Water refill stations are available throughout the vessel. Water used in other operations on the boat (cooking, juices, etc) are fully treated and proven safe for consumption.